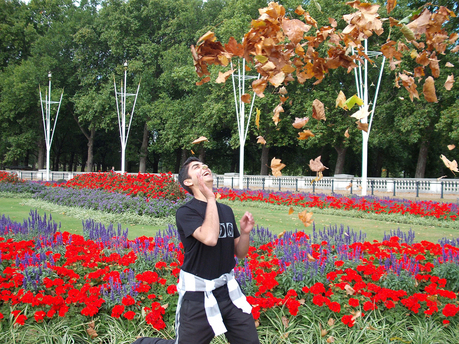 Grants awarded under ILPA
On this page you will be able to see all the grants that were awarded by the Strategic Legal Fund for Vulnerable Young Migrants from November 2017 onwards.
Materials produced by grantees, which might be helpful to other advocates for migrants' rights are being uploaded on to this website, and the ILPA website. If you require this material before it has been added to the Archive, please contact the Project manager Bella Kosmala at bella.kosmala@ilpa.org.uk.
March 2018
Deighton Pierce Glynn and Unity Project - £15,165
Deighton Pierce Glynn and the Unity Project were awarded funds to gather evidence of the discriminatory impact and systemic failings in the implementation of the Home Office's policy of imposing a No Recourse to Public Funds (NRPF) condition on grants of limited leave to remain in the UK. The policy disproportionately impacts single mothers and leaves many children and young migrants destitute for prolonged periods.
January 2018
Asylum Support Appeals Project - £1,295
ASAP was awarded funding to complete their legal research in respect of the potential unlawfulness of the Home Office's approach to the statutory destitution test when deciding s95 applications.
The AIRE Centre - £7,965
Funds were awarded to intervene in the CJEU case of Bajratari (reference from the Northern Irish Court of Appeal), which concerns the effect on the rights of Irish citizen Chen children in Northern Ireland of the refusal to recognise the parents' income.
Just for Kids Law - £12,947
Funds were awarded for Just for Kids Law to intervene in the case of Against Borders for Children (ABC) v The Secretary of State for Education; a challenge being brought by Liberty to challenge the collection of nationality and country of birth data from children in the school census.
Medact - £13,046
Medact and Maternity Action were awarded funding for research and preparation for an intervention in a judicial review challenging the 2017 amendments to the NHS Overseas Visitors Charging Regulations 2015.
Safe Passage - £18,262
Funds were awarded to carry out pre-litigation research relating to the widespread failure of local authorities to provide adequate support to asylum-seeking children who have been transferred to the UK to be united with their family members under the Dublin III regulation.
November 2017
Deighton Pierce Glynn - £1,687
Funds were awarded for preparing an application to intervene in the Court of Appeal on behalf of Missing Children Europe, concerning whether the State owes a duty to protect potential victims of re-trafficking.
Enquiries
If you have any queries about the Strategic Legal Fund, please contact Bella Kosmala at ILPA: bella.kosmala@ilpa.org.uk or 0207 251 8383.
Next application deadlines
Friday 6 July 2018
Friday 7 September 2018
Next Expert Panel meetings